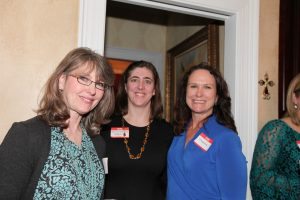 Christian Living Books for you and small groups.
Winter 2023 Online Bible Studies 
We'll be starting our Tuesday evening online Bible study on Galatians, January 10. Each week we'll meet from 7- 8:30 p.m. EST and work our way through this book explaining what Christ has done for us. To sign up, please 
contact Debbie
.
The Harbor Fellowship for Men and Women
"Let us consider how we may spur one another on toward love and good deeds. Let us not give up meeting together…but encourage one another." Hebrews 10:24, 25
In the nautical sense, a harbor is a safe place for ships to be supplied, refreshed, and, if needed, repaired so they can continue to function well as ships. The Harbor Fellowship offers spiritual refreshment so we can wisely fulfill our roles in life. We are a caring community providing a place for followers of Jesus Christ to connect with each other and grow in their relationship with the Lord.
We are currently meeting on zoom. 
Call (919) 469-2477 or email for current times. 
Contact us for more information.
The leadership of "The Harbor" includes Larry Wilson of Lighthouse Ministries, a graduate of Grace Theological Seminary, who has been in a Christian counseling ministry since 1986.